Roshani Thakore is Waiting for 2042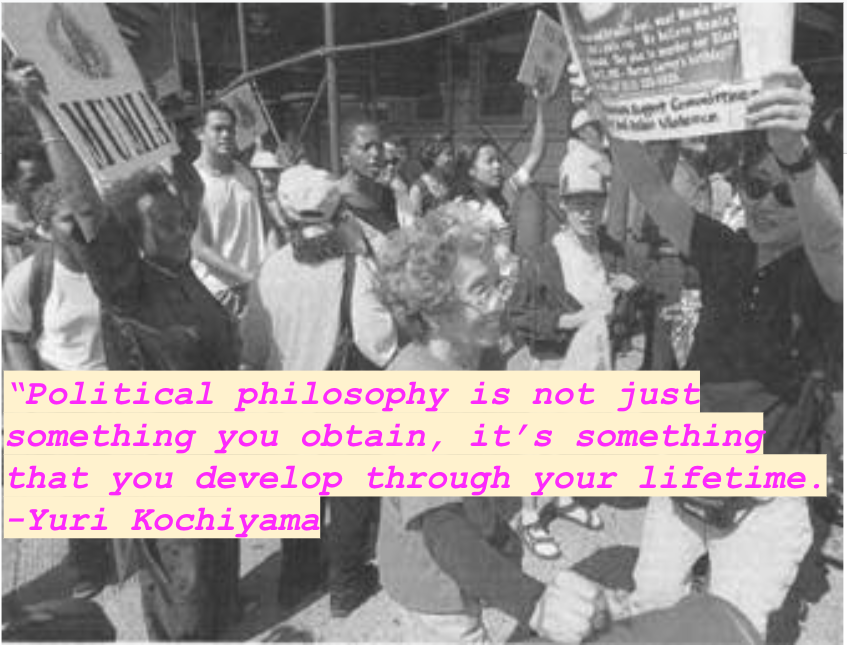 I have always considered myself involved in some kind of politics and being able to integrate my political philosophy into my art practice has helped me do the work. With the help of Yuri Kochiyama, I've also embraced that it is ever evolving.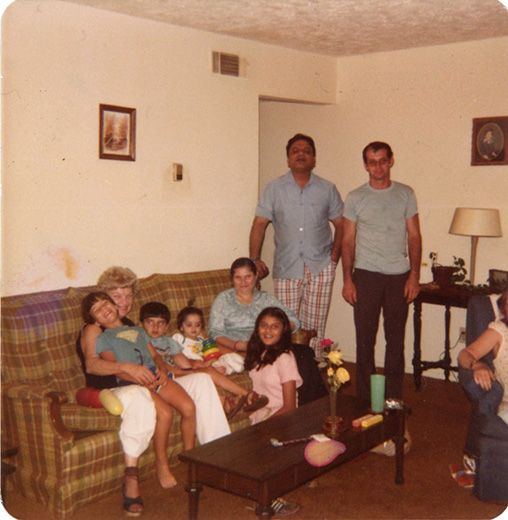 This is a family portrait in my neighbors apartment downstairs in Decatur, GA. I am in the center around a year old. My brother to my right at 4 years old, my mother to my left at 36 years old, my sister in front of me at 12, and my father behind us at 42 years old. I share this photo to emphasize the influence of place and surroundings growing up. My parents had never lived in another cultural environment and in their mid 30's and 40's, pre-internet, they relocated their entire life to a racialized state, a racialized country. At the time of their relocation, there were no South Asians in our community, there were no Gujarati translators at the hospitals. It took a lot of adaptation and resilience for them to rebuild anew in a foreign land. All of that transition and history, with its benefits, has been with me, in my psyche, my spirit, and my body.
Waiting for 2042*
One of my long term socially-engaged projects is called Waiting for 2042*. It's a speculative project that allows me to envision possibilities with other folks of color in a racialized country. The title is borrowed from Hari Kondabolu: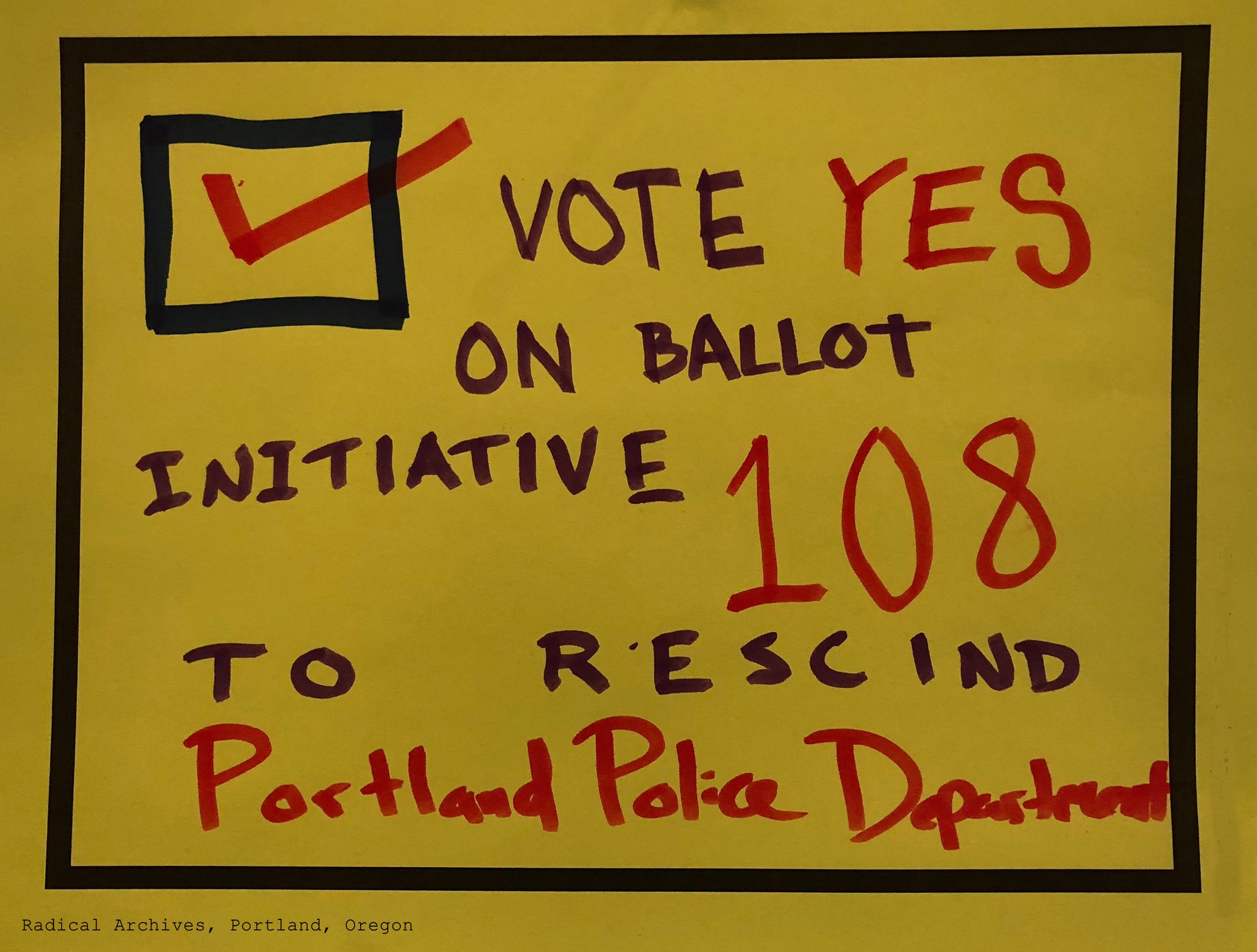 I started hosting workshops in 2018 and decided that I will continue to do so until the year 2042. In the workshops, I ask folks to imagine the acts of resistance and rebellion from now until the year 2042, when the U.S. population of white Americans will lose the majority status. Centering PoC voices, workshop participants have written about systemic oppression, acts of resistance they enacted, and what it took to act. We then collectively imagine what power will look like in 2042 and consider the events that will occur from now until then. Participants then create fliers of these future acts of resistance to be added to the Radical Archives of 2042, an archive containing the visions of resistance by people in the  U.S. from 2018 - 2042. In the last two iterations, the posters were posted in galleries at PSU.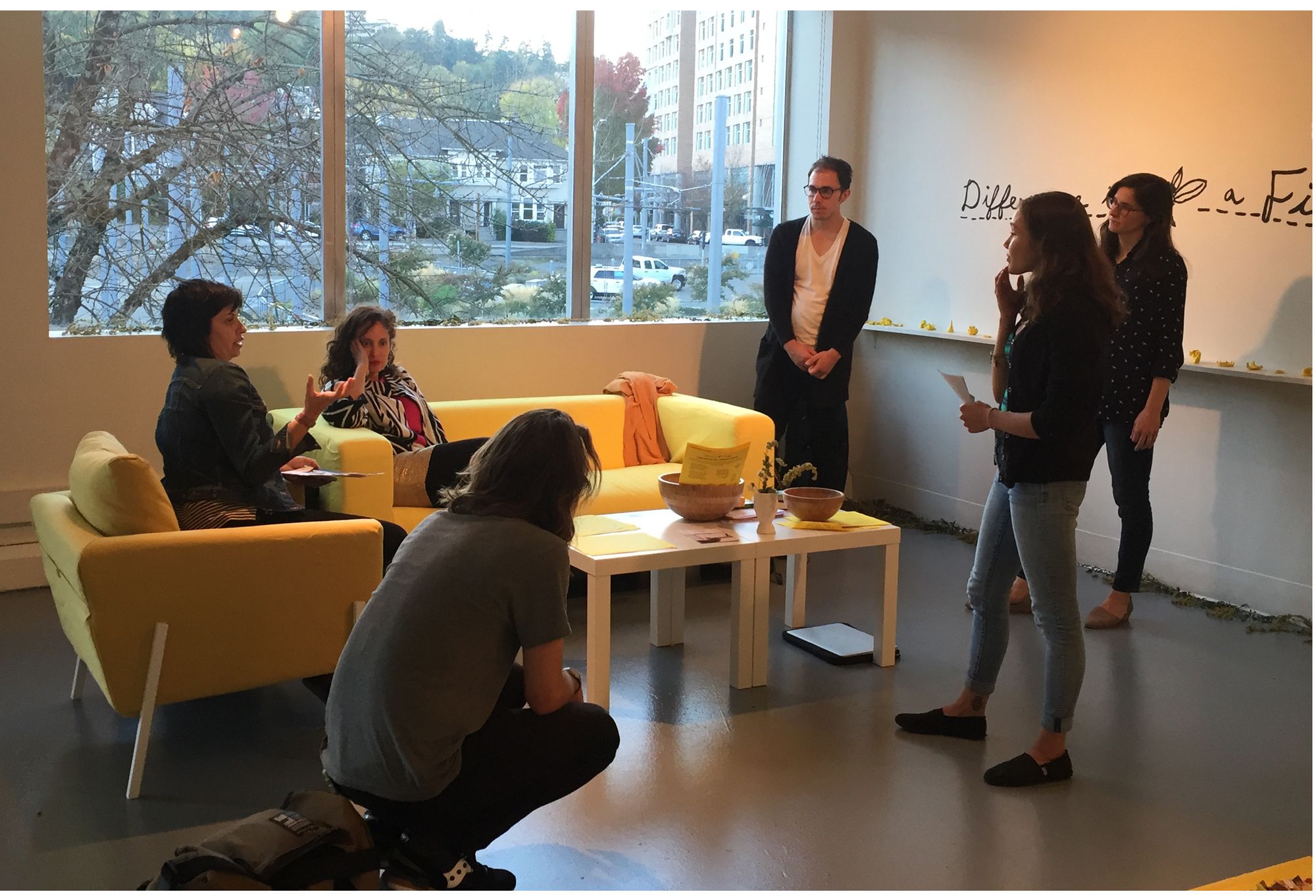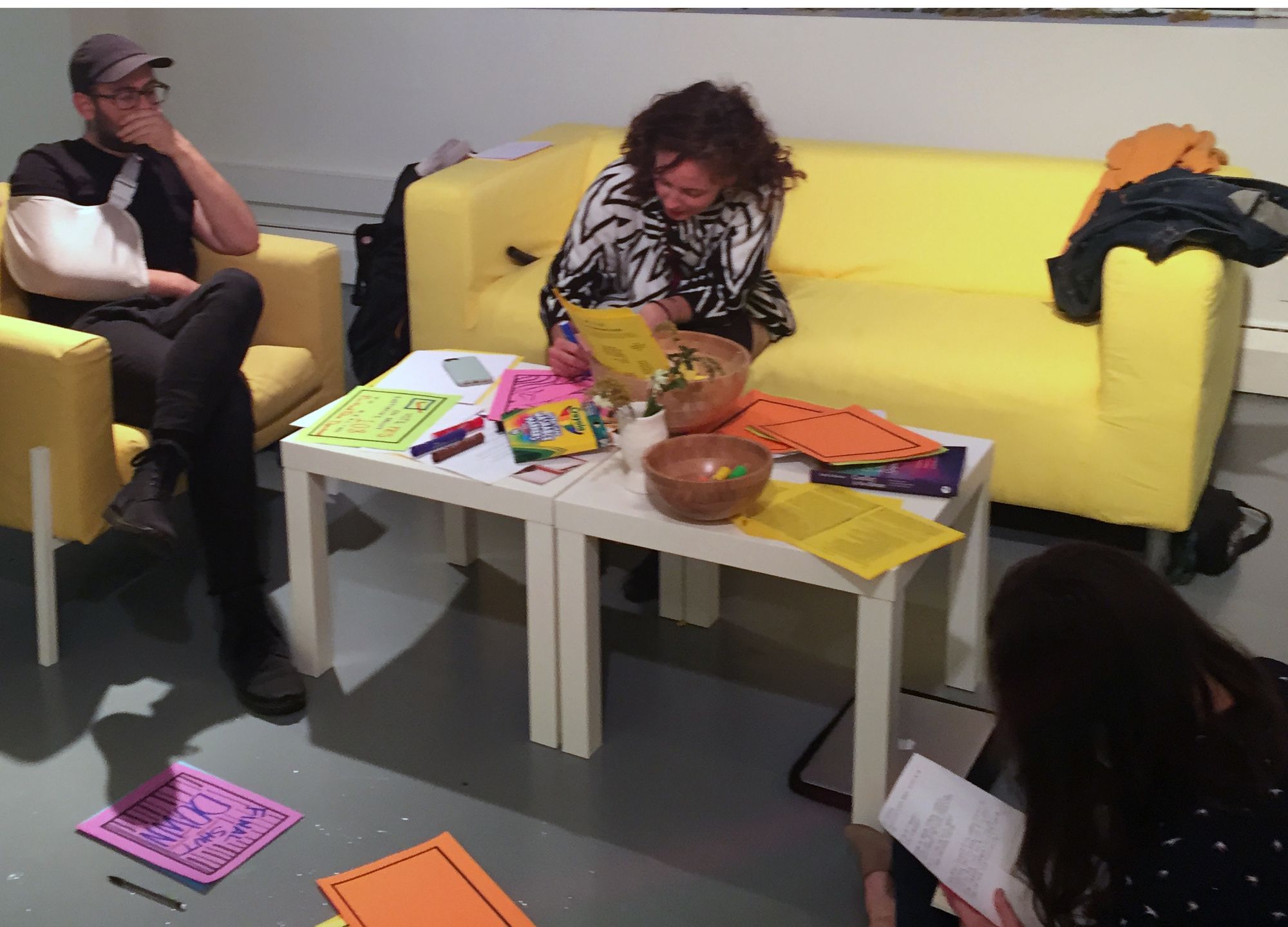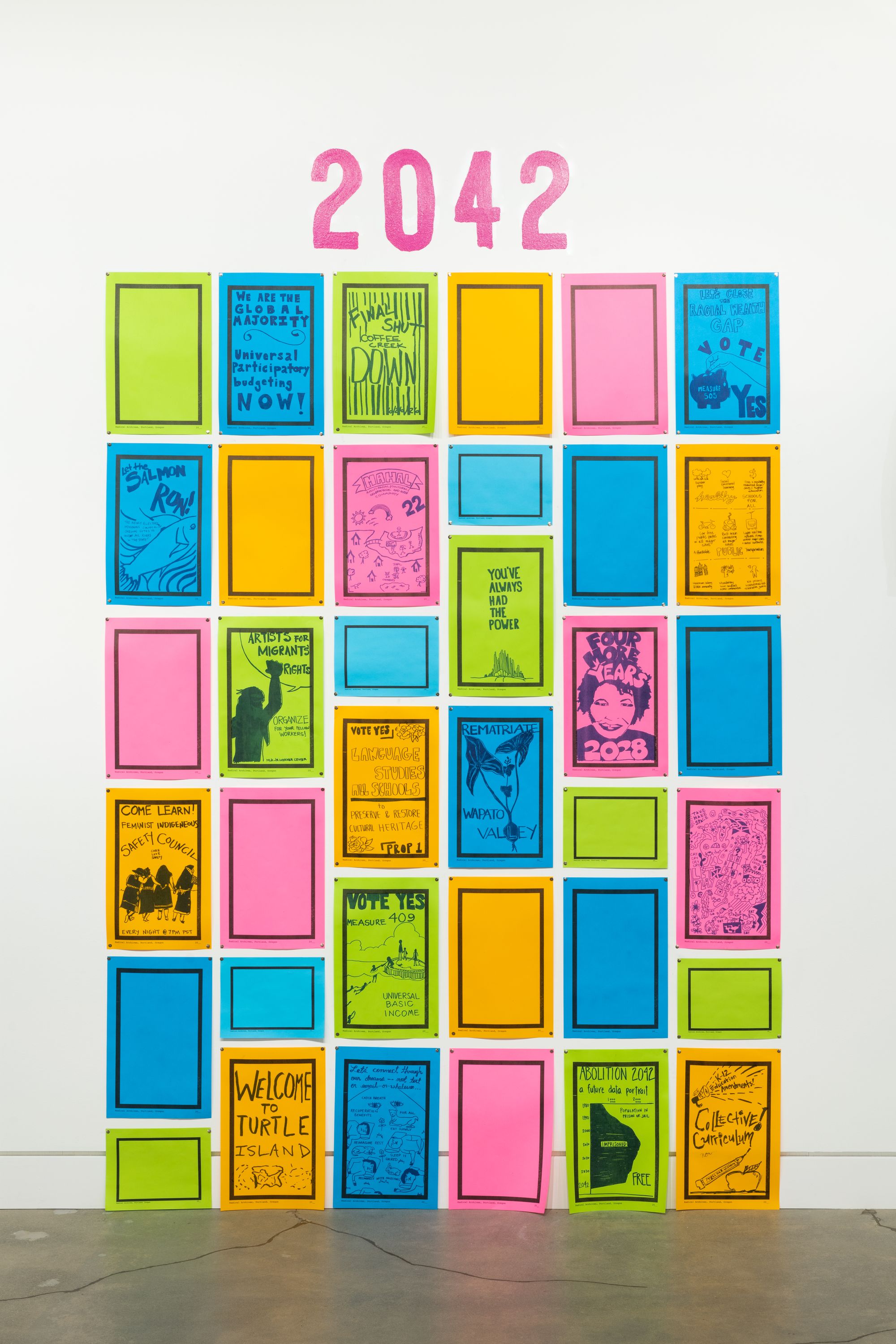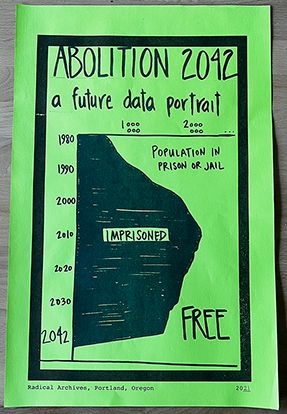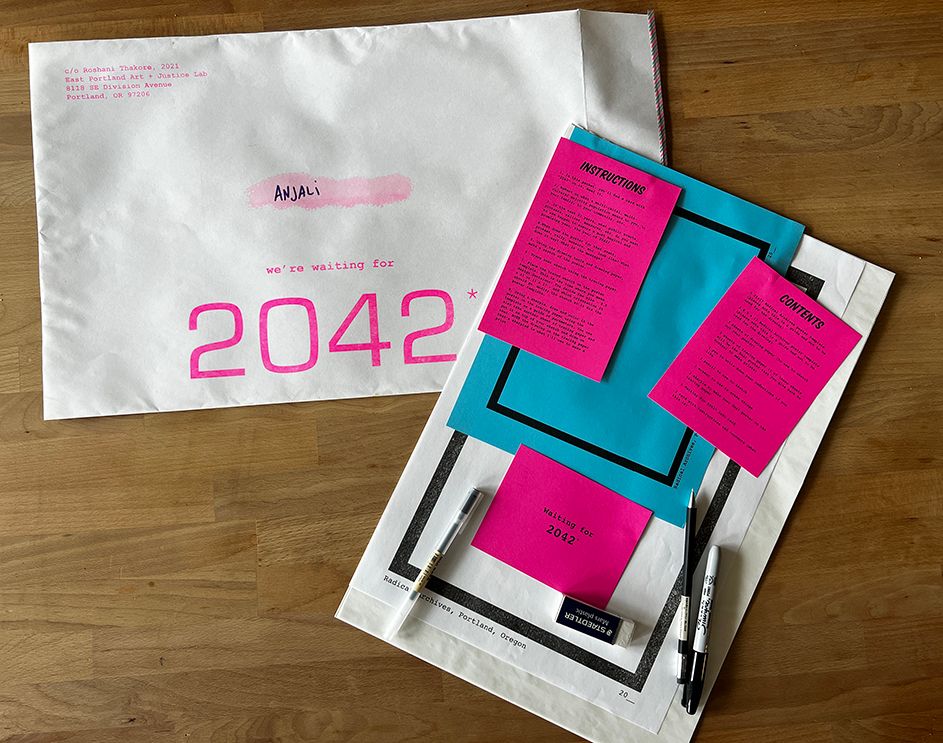 If you have a vision of an event that needs to happen between now and 2042 and want to create a flyer for the Radical Archives of 2042, text me at 646-470-8891 and I can send you a flier making kit.
Roshani Thakore (she/her) uses art to broaden an understanding of place, uncover histories, elevate voices, and expand a sense of belonging, all with the hope of reconstructing power. She uses her positionality and power to complicate, leverage, and advocate with people who have been marginalized to transform systems of oppression through political and community education and acts of resistance. She is the current Artist-in-Residence at the Asian Pacific American Network of Oregon, a statewide, grassroots organization, uniting Asians and Pacific Islanders to achieve social justice. She is a 2020 graduate of  Portland State University's Art + Social Practice MFA Program.